Intraocular Lenses to Correct Your Vision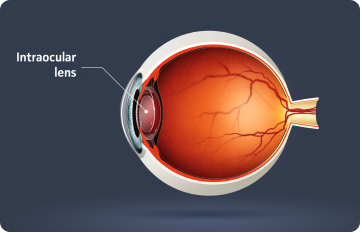 Whether you need
cataract surgery
or you are considering
refractive lens exchange (RLE)
for your presbyopia, at Eye Center of La Jolla,
Dr. Shervin Alborzian
offers various intraocular lens options. Call (858) 457-2220 to learn more about the IOL options available. Each type of intraocular lens (IOL) has different features. Some intraocular lenses are best for treating cataracts, other IOLs work well for presbyopia treatment. To best meet your specific needs, Dr. Alborzian will select the lens best suited for your unique vision correction. Below are some of the IOLs Dr. Alborzian uses for his San Diego-area patients.
nanoFLEX™ Collamer Aspheric Single-Piece IOL
TECNIS® Multifocal Lens Implant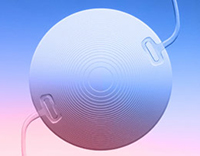 Designed to give patients back their youthful vision, the TECNIS® Multifocal Lens Implant provides high-quality vision at any distance, and in any light condition—even in low light. It delivers results superior to those of a standard multifocal lens and offers an excellent chance to become spectacle-independent. It's also the lens 94% of patients would choose again.
Crystalens™ IOL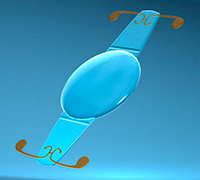 The Crystalens™ IOL is the only accommodative lens available in the United States that is designed to provide a continuous range of vision for distance, intermediate, near and everything in between. The Crystalens™ intraocular lens is designed to move within the eye using the same muscle as your natural lens. This enables the eye to automatically focus to provide distance, intermediate and near vision and thus it reduces your need for glasses or contact lenses.
ReSTOR® IOL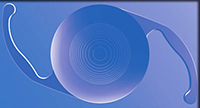 ReSTOR® IOL provides a full range of vision, decreasing the dependency on reading glasses or bifocals. The revolutionary lens technology designed to allow patients to see at all distances without bifocals or reading glasses, the ReSTOR IOL, delivers a high level of glasses-free vision for cataract patients.
ReSTOR® IOL gives cataract patients a clinically proven way of leaving glasses behind, because it is designed with apodized diffractive technology. Apodization is a gradual reduction or blending of the diffractive step heights. The apodized diffractive optic is designed to improve image quality while minimizing visual disturbances. The result is an increased range of quality vision.
Find Out which IOL Is Right for You
Whether you are interested in IOLs for your presbyopia or cataract surgery to save your vision, Eye Center of La Jolla will have the right vision correction option for you.
To learn more about your intraocular lens options or to schedule an appointment with our skilled San Diego ophthalmologist, Dr. Alborzian, contact our La Jolla ophthalmology office today.