About Us
"Our patient centered practice provides comprehensive medical, surgical, and laser services for all your eye care needs in a personalized setting."
---
Dr. Alborzian's Mission Statement/Philosophy:
I was trained and believe in the sanctity of the patient-physician relationship in Boston, Massachusetts, where the practice of medicine is taught in its classical form. I hold a trusting and personal relationship between the doctor and the patient as the foundation for making the correct diagnosis and providing a treatment plan. Surgery to me is "a privilege" of the trust that patients place in me to help them with their eye conditions. Meet Dr. Alborzian
Eye Center of La Jolla
9834 Genesee Avenue, Suite 209
La Jolla, CA 92037-1207

Hours of Operation: Monday-Friday 8:30am to 5pm, Sat-Sun Closed
Contact Us: 858-457-2220
Email Us: info@eyecenteroflajolla.com
Eye Center of La Jolla is conveniently located on the campus of Scripps Memorial Hospital in La Jolla: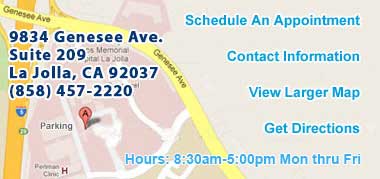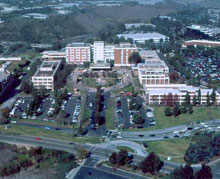 View Larger Map |
Get Directions
Treatments - (Click here to view all currently available treatments)
Surgical Procedures -
Medical Treatments -
Diagnostic Tests -
Auto Refraction: An accurate technique to determine the refractive error of your eyes for getting the correct, corrective eyewear prescription
Color Vision Testing : A color vision test checks your ability to distinguish between different colors.
Visual Field Analysis : A visual field test is an eye examination that can detect dysfunction in central and peripheral vision.